We limit our family law practice to divorce, child custody, enforcement, and modifications. Our fees are...
WHY HIRE THE CORBETT LAW FIRM?
A Message From Attorney Augustus Corbett
When you experience an unexpected personal injury because of another person's negligence, you need a Dallas personal injury attorney with the experience, aggressiveness, and skill to hold the other party responsible for your injury.  We are that firm. We will labor tirelessly to ensure you get the compensation you deserve. Whether your case goes to trial, mediation, arbitration or settles, we will not relent until you get justice. Do not take a chance hiring the wrong lawyer.  Call us today.
Similarly, when the government accuses you or someone you know with committing a crime, choosing the right criminal defense lawyer is paramount. For this reason, choosing our firm is a wise choice. Rest assured that we will thoroughly and aggressively investigate your case to find any weaknesses in the government's case against you. Additionally, we will work to get you a reasonable bail, fight to protect your rights, and force the government to play by the rules. Make no mistake; if a trial becomes necessary, we will be ready to go toe-to-toe against the government.
What are our strengths and what makes us different?  Without equivocation, here's our answer.  We are different because we are:
The process begins with us conducting a thorough investigation and pretrial litigation.
The next phase is negotiation and potential settlement or trial if necessary.
The final phase is appealing the case to the appropriate appellate court when necessary.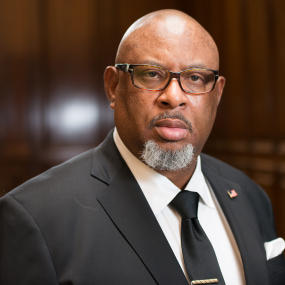 MEET ATTORNEY

AUGUSTUS CORBETT
Attorney Augustus Corbett loves the Bible story of David and Goliath.  That's because in many of his cases, he is like David courageously and tenaciously fighting Goliath, which are the powerful insurance companies and district attorneys offices he fights for his clients.  Also like David, his courage, tenacity and faith usually enable him to defeat Goliath in many of his cases.  His passion to get victory and justice for his clients makes him a much sought after attorney throughout DFW.
LEARN MORE