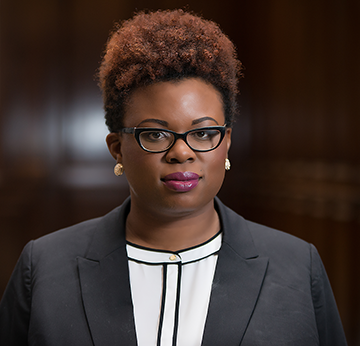 Send Me Your Message
Chloe is the law clerk for the Corbett Law Firm while she awaits her bar results.  She's a graduate of Thurgood Marshall School of Law (TSU) in Houston, TX. She successfully completed the certified mediation course and family law clinic while attending TSU.  She plans to practice family and personal injury law after passing the bar exam.
Chloe graduated from The University of Texas at Arlington (UTA) with a Bachelor's of Science Degree in Psychology and a minor in Biology.
As a senior at UTA, Chloe worked in a cognitive psychology lab, where she studied the cognitive aspects of jury decision-making, including issues relating to reasoning, memory, and decision-making.  She loves reading, writing, and looks forward to blogging about the most pressing legal issues of our time.
Law School Accomplishments:
Student Attorney, TSU Family Law Clinic
TSU Dean's List Fall (2015)
Vice President, Federal Bar Ass'n
3L Class Executive Board
Member of Delta Theta PI
Contact: